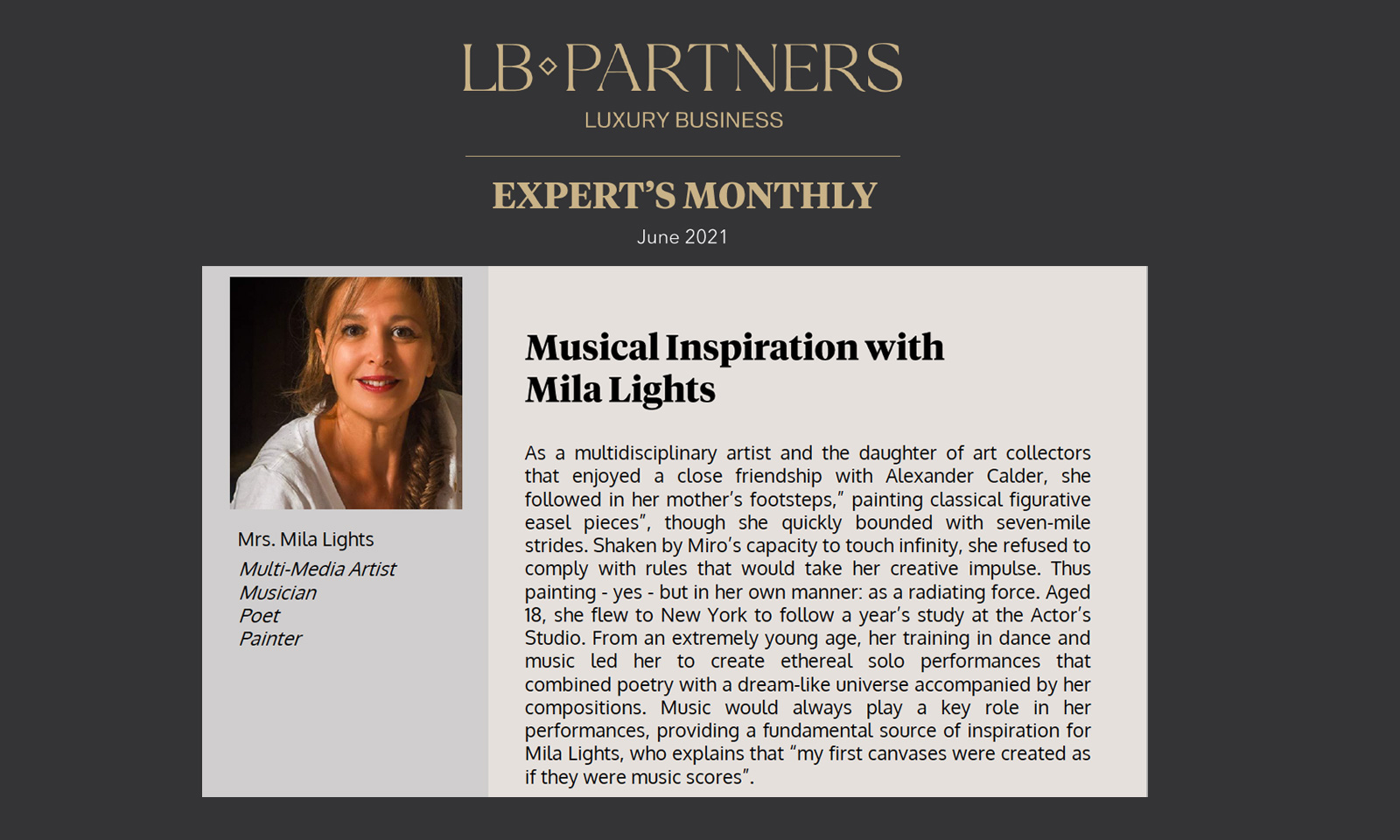 LB Partners : June 2021
Musical inspiration with Mila Lights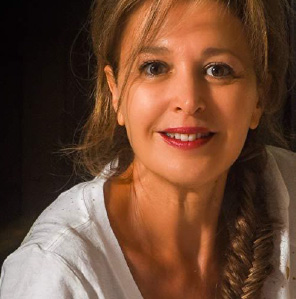 Mrs. Mila Lights
Multi-Media Artist Musician
Poet, Painter
As a multidisciplinary artist and the daughter of art collectors that enjoyed a close friendship with Alexander Calder, she followed in her mother's footsteps," painting classical figurative easel pieces", though she quickly bounded with seven-mile strides. Shaken by Miro's capacity to touch infinity, she refused to comply with rules that would take her creative impulse. Thus painting – yes – but in her own manner: as a radiating force. Aged 18, she flew to New York to follow a year's study at the Actor's Studio. From an extremely young age, her training in dance and music led her to create ethereal solo performances that combined poetry with a dream-like universe accompanied by her compositions. Music would always play a key role in her performances, providing a fundamental source of inspiration for Mila Lights, who explains that "my first canvases were created as if they were music scores".
Mila Lights is an artist who illuminates the medium of performance.
She gives birth to pictorial worlds governed by a highly precise creative protocol. As a highly versatile artist, she enjoys melting the boundaries between creative disciplines. Her essence is movement: everything about her feline grace, sinuously crossing her atelier in the blink of an eye, domineering a canvas lain on the floor with controlled, generous gestures whilst encircling it, constantly opening the sphere of her intervention with her imperial desire to dilate space. Much as Kandinsky, one of her greatest sources of inspiration, Mila Lights is gifted with synthesis; a rare capacity to hear colors and see sound.
It is not surprising to detect musical inspirations in the paintings and compositions of Mila Lights. Originally an author, composer and performer, Mila has evolved naturally over the years towards pictorial work without ever abandoning the sensuality and musical rhythms that characterize each of her compositions.